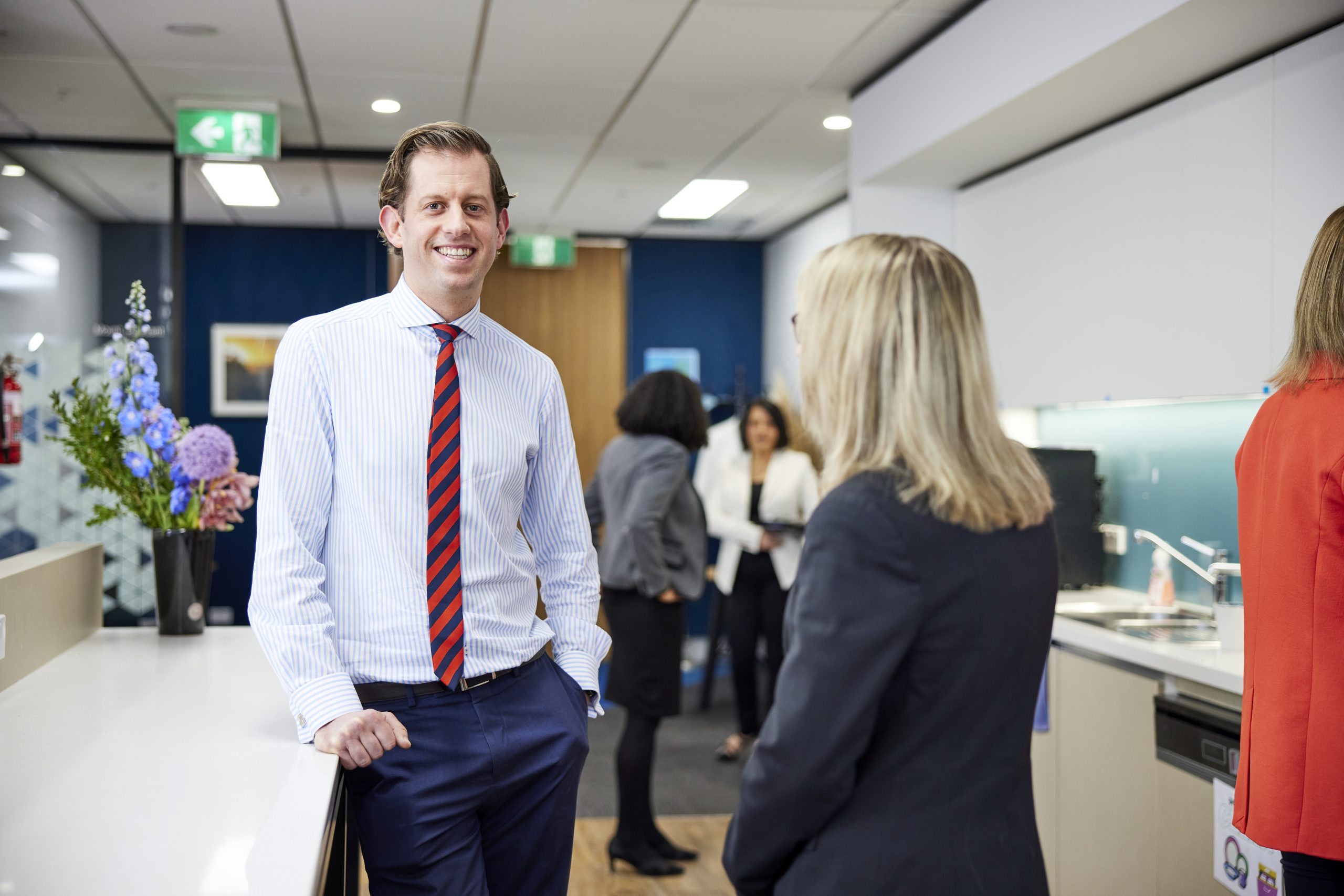 "I get to support causes close to my heart." – Dylan
Dylan Valentine found more than just a promising career path in BellchambersBarrett. He found people who genuinely care – about him and the community.
Breaking away from the Big Four
After three years at a Big Four firm, I went on a long trip through Asia and USA before spending some time living in the UK. When I returned to Canberra, I was sure of one thing: I didn't want to go back to a big firm.
That's when I decided to learn more about BellchambersBarrett.
I knew the founders and partners from my previous workplace. And I was interested in the idea of working for a smaller firm.
So in 2017, I was thrilled to be offered a role as Senior Consultant.
A firm that listens and gives
One of the things I love most about BellchambersBarrett is how supportive they have been of community causes. And it's nice to know I have the firm's backing to support causes that are close to my heart – such as Hartley Lifecare.
In 2018, I assembled a team to join in the Hartley Cycle Challenge. Together, we rode 350km over three days and raised more than $30,000 for Hartley Lifecare.
I also serve as Treasurer for the Belconnen Magpies Football Club and the Canberra Runners, with the firm's full support.
Genuine chances and real relationships
Two years after I started, I was promoted to a management position.
Here, the route to promotion is straightforward. You don't need to meet rigid requirements to progress. When you're ready, you'll be given the opportunity.
Also, no one's expected to work long hours. You won't be judged for leaving at 5pm. In fact, you'd probably be asked why you're still here after 5pm!
Best of all, the relationships here are genuine. I truly enjoy working with my colleagues, many of whom have become friends.