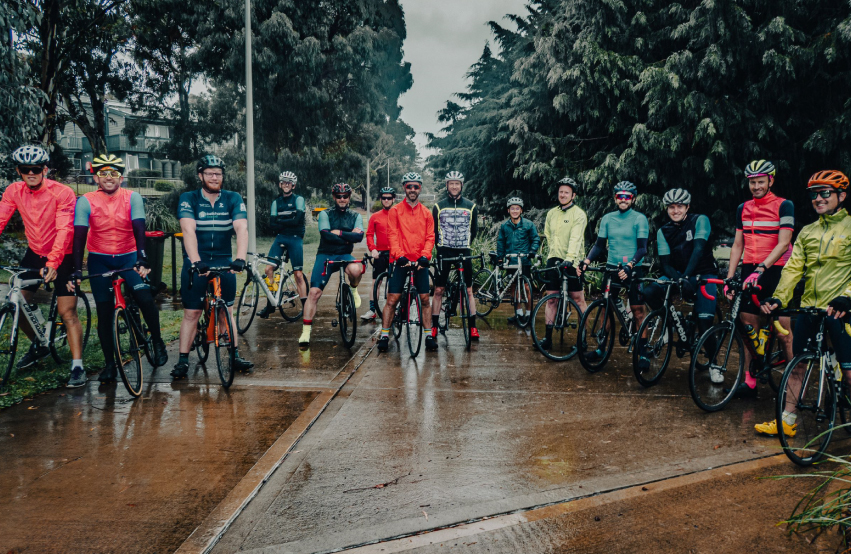 Riding with heart for Hartley Court
We were thrilled to be back in the saddle for the annual Hartley Cycle Challenge. Since 2019, we have raised more than $100,000 for Hartley Lifecare, a non-profit that enhances the lives of people with disabilities in our community.
A gruelling challenge for a great cause
The Hartley Cycle Challenge supports the work of Hartley Lifecare, a Canberra-based non-profit organisation that provides supported accommodation for people with a disability – as well as their families and carers.
In the annual challenge, teams of up to 12 cyclists ride a return loop from Cooma to Charlotte Pass. The challenge spans three days and approximately 315 km.
Cracking a century
This was the third year our team dusted off our bikes and cycled for Hartley.
We raised $38,500 this year, bringing our total contribution to the charity to more than $100,000. This money will go directly to helping build Hartley Court, which will enhance the services Hartley Lifecare provides to people living with a disability in Canberra.
Three days. Many highlights.
Despite the heavy rain throughout the ride, there were several standout moments.
Like Rus keeping the team's spirits high when the weather turned. Us seeing Vernon achieve his personal (cycling) best and celebrating with him. Getting the opportunity to introduce new people to Hartley Lifecare's fantastic work. And of course, enjoying the glorious weather and route on the Sunday back to Cooma.
Next time?
We're already looking forward to cycling again in November this year.
It's a phenomenal experience that we welcome everyone to be a part of.